What is the name of Hubli Railway Station?
Hubballi Junction officially known as Shree Siddharoodha Swamiji Railway Station. Hubli railway station has longest platform in the world and its also considered as the busiest stations after Bangalore city in Karnataka state.
Hubli Railway Station – Shree Siddharoodha Swamiji falls under the Hubli line division of the South Western Railway zone of Indian Railways situated at Hubli. The city is also one of the essential cities for Indian Railways because the South Western Railway Zone is headquartered here along with the division. The new and swanky building is attracting appreciation from all sides.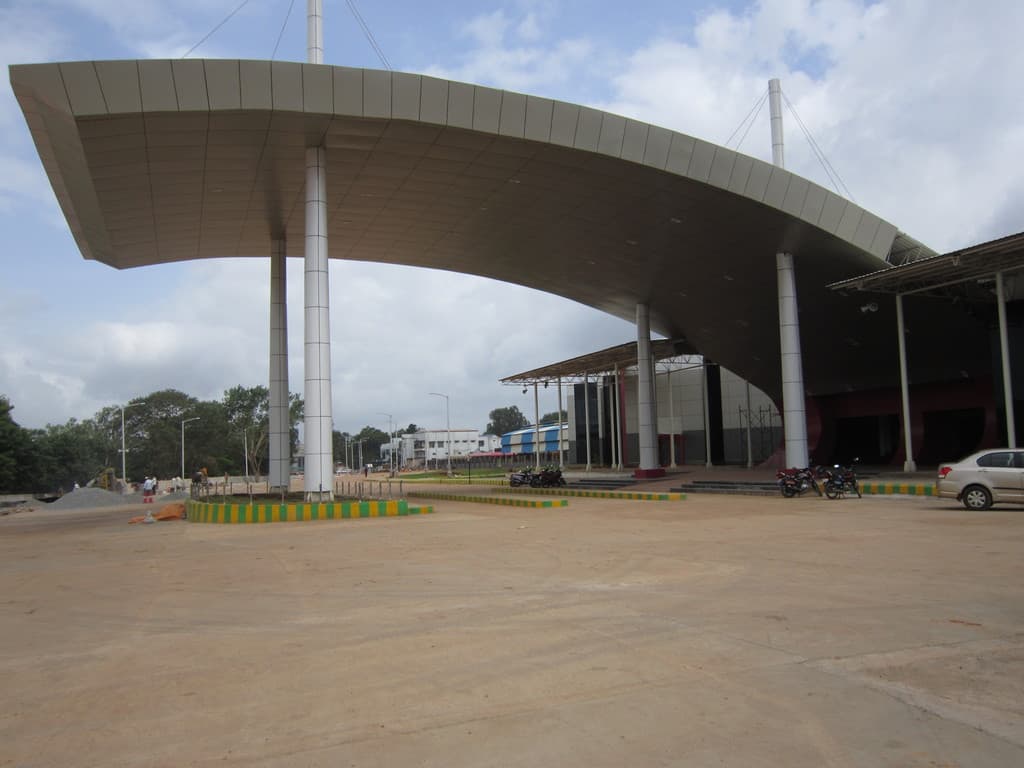 Hubli Shree Siddharoodha Swamiji station is significant for various reasons like Hubli is the headquarters for (NWKRTC) North Western Karnataka Road Transport Corporation. Hubli also houses a large number of Government workplaces apart from Bangalore. South Western Railways is the central point for business and public transportation. The railway station connects to almost all the major cities in India for example – Pune, Delhi, Bombay, Kakinada, Solapur, Kerala, Mysore, Bangalore and more.
The Station Code – UBL
The Hubli railway station code is UBL and it comes under the jurisdiction of the Hubli Railway Division. The availability of trains to all metro cities of India such as Delhi, Bangalore, Kolkata, Hyderabad, Chennai and Mumbai, and also other major cities of India.
Hubli Railway Station's ticket counter for unreserved tickets is placed at the entrance for passenger's convenience. 8 counters are set up for purchasing tickets and platform tickets also can be procured from the miscellaneous counter at Rs 10 and it is valid for only 2 hrs. The PNR status, train arrival and departure time, late-running trains inquiry can be obtained at a separate counter. There are totally 5 platforms, 1 is at the entrance, 2 & 3 can be reached by over-bridge by foot or even subway, 4 & 5 also through subway or foot-over bridge. Separate parking facility for 2 & 4 wheelers respectively at the charge of Rs4 for bikes and 10 for cars.
Hubli railway station contact number is 0836 – 131 / 236 1932 / 226 6702 with this number you can enquire about journey fare, arrival, departure. Here you can check online available Hubli Railway station trains their arrival and departure timings, seat availability, booking facility, etc.
Contact Details,
Reservation /Enquiry 132 / 234 5333
Unkal Station Manager – 227 8790
Goods Shed 236 3116
Station Master 236 3459
Amargol Station Mgr 222 4311
Chief Res.Supr. 236 1770
Parcel Office 236 2641 / 226 6702

Indian Railways Helpline Contact Numbers
Official Website – www.indianrail.gov.in
Train Ticket Booking – (IRCTC)- www.irctc.co.in
PNR Status – www.indianrail.gov.in/pnr_Enq.html
Live Status Tracking – enquiry.indianrail.gov.in/ntes/
Train Schedule – www.indianrail.gov.in/train_Schedule.html
Contact Numbers – www.irctc.com/contact.html
Dharwadhubli.com wishes you a Safe Journey…