Types of Schools in Hubli-Dharwad
ICSE
CBSE
State Board
Hubli is a metropolis in North Karnataka. The city offers many schools with quality education with good infrastructure equipped with laboratory, playground, and computer rooms and experienced teachers. Teachers strive to give the students proper discipline, motivation and confidence to chase their dreams.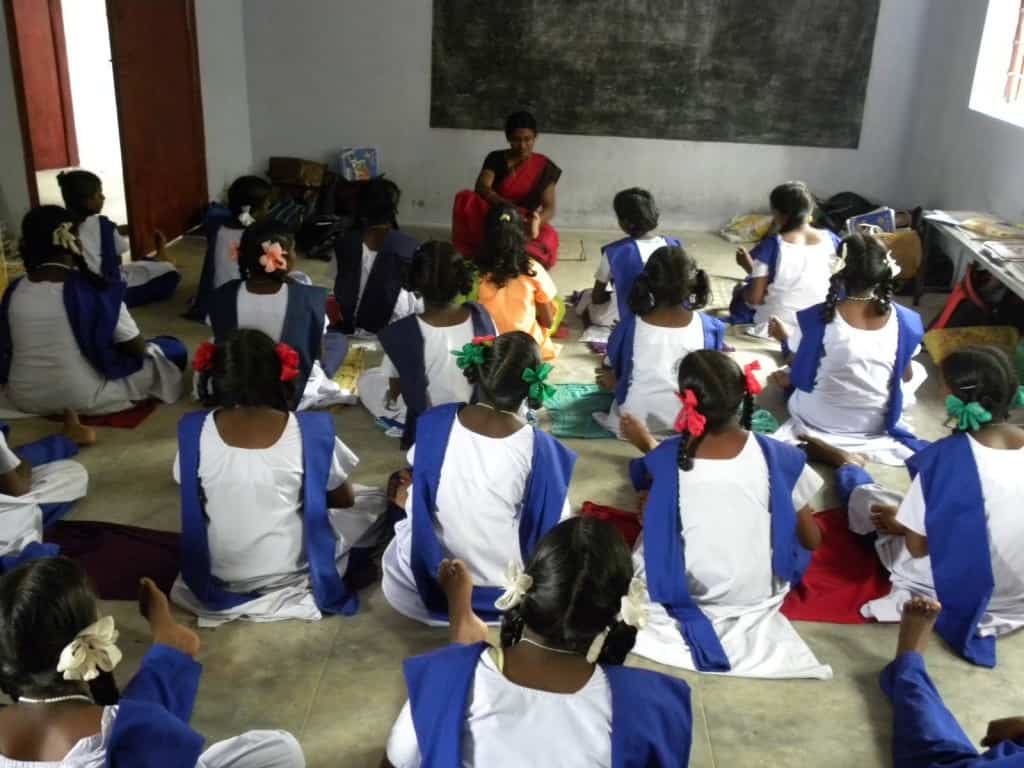 There are some best and old schools such as St. Mary's, Rotary, Lion's, Chinmaya Vidyalaya, Parivarthan Gurukul, St. Pauls, St. John's, Lamington Boys and Girls School, Sanskaar English Medium, Sacred Heart Convent, CBSE schools like Kendriya Vidyalaya and many more providing valuable and affordable education. All these schools have incorporated educomp digital teaching to make it easier and fun while learning. The city boasts government, private, Montessori, Kinder garden and day care schools for all types of people.
In rural areas also various educational centers are opened under government programs. Hubli-Dharwad collectively has more than 100 schools and some of them offer pick and drop services inclusive in the educational fees. These types of essential services will make every individual stick to time management allowing parents to save their time and energy while running around their kids in the morning and evening. Students are given various projects related to subjects, and they have to be completed in stipulated time with their teams these projects make them well versed with the happenings in and around the world.
Dharwad & Hubli schools are gaining top position in the educational sector, to give students more of practical knowledge they conduct science festival, annual day celebrations where in the students actively participate performing cultural activities in singing, dancing and drama showing their skills and talent. Schools also conduct sports activities in football, hockey, volleyball, basketball in school, and inter-school, state and national level also. Twin cities has seen a dream of making the state 100% literate and with these existing schools the dream is not far away.
Difference between CBSE, ICSE, State Board, IB and IGCSE
Nowadays, selecting the right board for education has been the toughest concern for parents. Regardless of elementary or secondary education, parents are struggling hard to facilitate their kid with the top quality of education. Pleasing the correct choice throughout choosing for the educational board plays an important role in student's bright future. Before opting the right board for your child, here is some difference between CBSE, ICSE, state board, IB and IGCSE. Read the whole article for taking the right decision.
CBSE- Central Board of Secondary Education
CBSE is one of the absolutely well-known board in India, along with across 16,000 schools form 25 countries united to it. The board has been more old in its method, giving more accent on the integration of information, specially in the arena of Sciences and Mathematics syllabus. The board is always works with a vision to deliver stress-free education to its students by adapting innovative teaching techniques filled with psychological and instructive principles. CBSE syllabus more or less focuses on preparing students for medical and engineering entrance examinations. All national admission examinations are led according to the CBSE syllabus. CBSE board conducted two main examinations, one is All India Secondary School Examination (ALSSE) for Class 10 and All India Senior School Certificate Examination (AISSCE) for Class 12.
ICSE – Indian Certificate of Secondary Education
Indian Certificate of secondary Education (ICSE) is led by another board, CISCE or the Council for the Indian School Certificate Examination, which is similar to AISSE conducted by CBSE. The same consil, along with the affiliation of maximum 2,000 schools, which conducts by Indian School Certificate (ISC) exams for Class 12. The council does not allow private applicants to appear for exams. The ethos of CISCE, are assured by hope and fair play, and minimum interference in the working of schools. Compared to CBSE, ICSE syllabus is tougher because of the detailed study of all the subjects of ICSE board. The Syllabus provides more practical knowledge and it want to develop analytical skills in students. The board has an advantage for the students who will be performing in TOEFL Exam.
State Board
In India there are many states has state board schools such as Maharashtra, Karnataka etc. Every state has its own grading methodology and syllabus. The board focuses on state level topics and content of local importance, it supports students in preparing for state level engineering and medical entrance tests. The syllabus of the state board is less than other boards. Regional language and culture have a prominent place in the state board syllabus. There are few states, which follows NCERT books that is very important for students to prepare all over India exams. State board exams are conducted in each class. In class Z, the students appear for Secondary School Certificate (SSC) and the Class XII students appear for the Higher Secondary School Certificate (HSC) exams.
IB – International Baccalaureate
International Baccalaureate is a non-profit educational organization, it is an international education foundation. IB offers prime quality program for kid aged between 3 and 19, IB Diploma program and IB Career-related Program for students aged between 16 to 19. The IB Middle Years Program for students aged 11 to 16, and the IB Primary Years Program for Children aged between 3 to 12. The IB focuses on Analytical skills, arts, language and humanities. The purpose of the IB is to male global citizens. Earlier, IB known as International Baccalaureate Organisation (IBO). All four program are bound by a common learner's profile that is at the core of IB. The main aim is to encourage students to be thinkers, principled individuals, communicators along with a capability to introspect, unbiased inquirers and gentle global citizens.
IGCSE – International General Certificate of Secondary Education
The International General Certificate of Secondary Education (IGCSE) is an English Language based examination which founded by the University of Cambridge International Examinations. This board is the other International education program that is approved by Indian Schools that builds them a part of the global community of Cambridge Schools. The board has a class X equivalent certificate examination conducting body incorporated within it. The certification offered has international and also national recognition. This board student has to take Cambridge A and AS level exams to gain class XII equivalency.  The exams are led at the end of Cambridge Upper Secondary (14 to 16 years old), and AS and A level is led at the end of Cambridge Advanced (16 to 19 years old).