WhatsApp is now set to roll out a new update and it brings more features for its users. It is one of the best instant messaging platforms, is reportedly working on 'Search Image' option which would allow users to search images that they received or send their contacts. This latest feature would use search and Google image directly from WhatsApp chat. WhatsApp's latest was confirmed by WhatsApp tracker- WABetaInfo. Also, it shared a screenshot showing how the feature may work. The details screenshot that the new feature might be accessible once a user selects the image from a chat.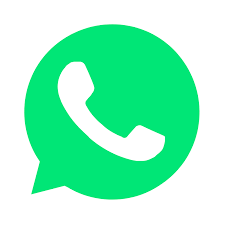 There are three easy steps:
Click > Start Now
Download on our website!
Get access to your inbox
It looks that the latest feature would first upload the image on Google and then search it for results. WABetaInfo also mentions that the latest feature isn't yet available yet for all the WhatsApp users but it should be rolled out soon. This is likely to use Google APIs to enable the image search functionality through the new feature.
The latest feature is also one of the plans of WhatsApp to curb the spread of fake news on its platform. And platform has been facing a lot of criticism for its failure to stop misinformation. The latest feature would allow users to check and search if the images they received contain any false information or not. Previous, an Advanced Search option was also spotted in testing on iOS beta version of the app. Latest feature allows users to search media categories like photos, links, GIFs, audio, documents, and video.
Apart from feature, WhatsApp is bringing a transgender flag with its next update for Android- 2.19.73. Its emoji would appear under the flag emoji section, United Nations (UN) flags and next to LGBT. Its not yet confirmed that this feature will be used in WhatsApp stable version, which is used by normal users. Users can download WhatsApp bets for Android version 2.19.73 from Google Play Store. Also, they can download the APK file of the app and update to the latest version.