A day after Indian Air Force Fighter jets carried out air strikes across the Line of Control and dropped over 1,000 kg bombs on the Jaish-e-Mohammed terror camps at Balakot in Pakistan, their jets were forced to retreat. According to PTI, Pakistan jets violate air space in Jammu & Kashmir Poonch and Nowshera sector immediately their jets pushed back by Indian jets.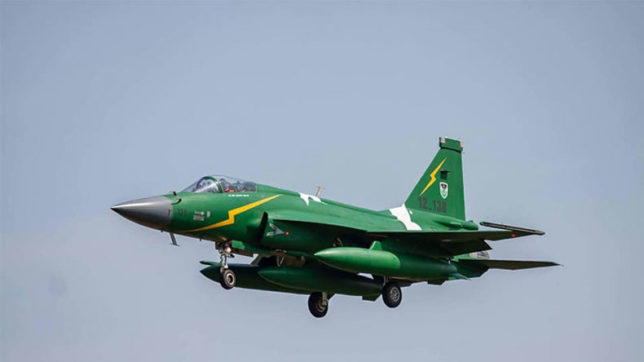 Pakistani troops resort to heavy firing all over the night at Nowshera, Poonch and many places.  On 27 February 2019, the Indian Air Force crossed the Line of Control (LoC) once again. As per sources, after an Indian Air Force jet gone down in Budgam district and amid the escalation of cross-LoC shelling between the armies of India and Pakistan, now Jammu, Srinagar and Leh airports are closed for civilian air traffic.
Before carrying out the intelligence-based surgical strikes in Pakistan, Indian Army, Air Force and intelligence agencies had carried out a rehearsal in coordination with the NSA AjitDoval. After the Indian air surgical strike, no country has spoken out in Pakistan's favor, even China also called for self control on on both sides as an alternative of supporting Pak in objecting India's violation of Pakistan's air space.
Furthermore, after air space violations, the BSF and Army have been put on the highest degree of alertness along the border by neighbouring country.Meanwhile, authorities have ordered closure of educational institution in an around 5-km radius along the Line of Control in Rajouri and Poonch districts on 27 February 2019 due to increasing tensions between the two countries.