Google Duo integration will be released for OnePlus 5T, OnePlus 5, OnePlus 3T and other OnePlus Phones with Android 9.0 Pie update. OnePlus has expanded its business with Google and it has announced native integration of Google Duo in its smartphones. OnePlus has already updated its OnePlus 6 and OnePlus 6T phones to integration native Google Duo support, and the rest of the OnePlus phones will get the integration soon. Although the upcoming Google Duo integration, the company is keeping the carrier video calling feature in its smartphones.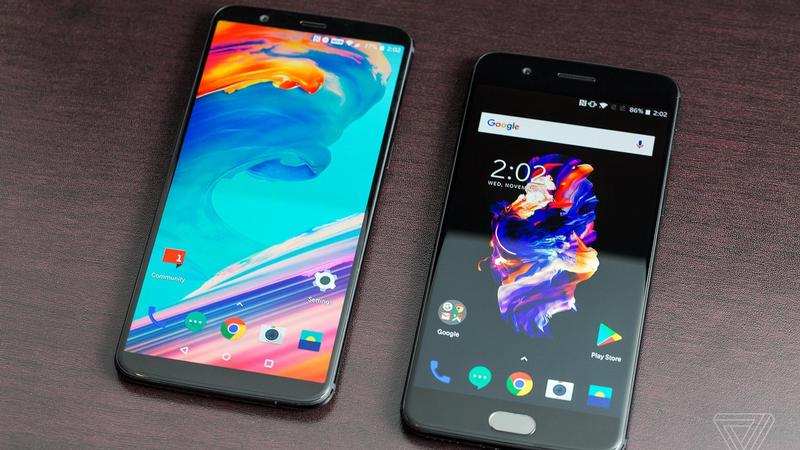 OnePlus has also revealed that it will be rolling out stable OxygenOS update, which will integrate Google Duo video calling feature across multiple areas including, contacts, dial pad, call logs and messaging. Users of OnePlus will continue to have access to the traditional carrier video call option. This new feature is already available in Open Beta builds of OnePlus 6 and 6T devices.
The new feature of OnePlus, you need to make a video call to one of your contacts using Duo, don't need to open the Google Duo app. You just simply use the native integration, which will make making a video call as seamless as making a normal call through thinks like messaging, call long and more.
Company also says that OnePlus users will have access to the traditional carrier video call option as well. This option can be accessed with the 'See all' option under contact details: Contact-> Select contact-> Sell all-> Choose video call. The feature is already available in the Open Beta builds of OnePlus 6 and 6T devices.
Having integrated Google Duo in Android devices is nice considering we have FaceTime as a native app for iOS devices and it works on Mac as well. OnePlus users have a number of options to choose from when it comes to video calls. You have services like WhatsApp, Instagram, Facebook, and many more providing users with video calling abilities.
For now, OnePlus has also scheduled an event at MWC 2019, where it is expected to reveal new products. The posted shared online reads "Reimagine the future with OnePlus". This event which appears to be a closed affair and it will possibly be hosted to reaffirm terms with partners and media representatives.
OnePlus also announced Google Lens integration in its native camera app. This Google Lens takes advantages of machine learning to show relevant details about objects at which the camera is pointed at, like building, books, and more. Also, it lets scan QR codes.