It's been twelve days since Pulwama attacks by a suicide bomber belonging to terrorist group Jaish-e-Mohommed that claimed the lives of 43 CRPF jawans. In September 2016, after terrorist attacks at the Indian army base in Uri, Kashmir, India had carried out surgical strikes at terror launch pads across the Line of Control in retaliation to the attacks on an army base in India. Early on Tuesday morning February 25, 2019, the Indian Air Force carried out an air strike on the camps of terror organization Jaish-e-Mohammad (JeM), who was responsible for the terror attacks on the CRPF convoy. As per the sources, IAF jets struck the biggest camp of the JeM by dropping 1000kg bombs and killing over 300 terrorists including Jaish chief Masood Azhar's brother-in-law.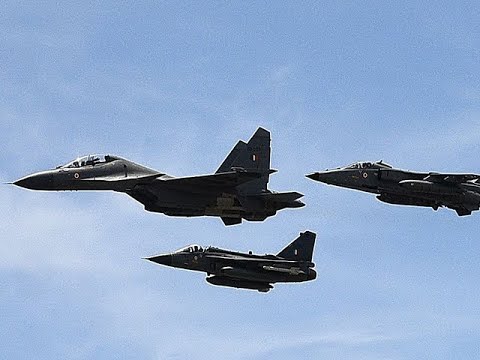 Around 3:30 am, the air surgical strikes by the Indian Air Force (IAF) were carried out by a dozen Mirage 2000 fighter jets. The Indian aircraft dropped 1,000 kg laser-guided bombs on training camps of terror, which completely destroyed major terror camps in Balakot. Balakot is a town in the Khyber-Pakhtunkhwa area of Pakistan, well outside the section of Kashmir in possession of the country.
Vijay Gokhale, who is Indian foreign secretary said, that "Indian struck the biggest JeM terror camp in Balakot, run by Mazood Azhar's brother-in-law". Gokhale also added that the operation was in response to credible intelligence that the group was planning to carry out terror strike across India. Today's first reports of air strike came from Pakistan when authorities there tweeted that Indian Air Force fighter aircraft had crossed the LoC.
Following the attack of Pulwama, government of India blamed Pakistan and vowed a strong response; Prime Minister Narendra Modi is said to have given a "Free hand" to the military in this matter. The government of Pakistan led by Prime Minister Imran Khan, on its part, warned Indian against any misadventure and ordered to investigate the Pakistan connection, if any, to the attacks of Pulwama.