Azim Premji, India's 2nd richest man and the billionaire chairman of India conglomerate Wipro Limited on Wednesday 13 March 2019 gave away 34 percent of his shares in Wipro Limited to charitable causes, confirming his situation as the most philanthropic Indian.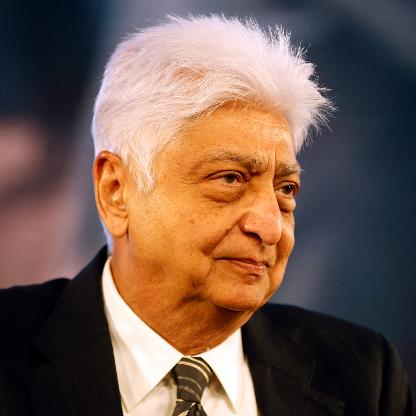 As per the foundation statement, the shares held by entities controlled by Azim Premji have been irrevocable renounced and earmarked to Azim Premji Foundation. In terms of charitable contributions in the country, he is ahead of others by a distance. While India has seen a growth in personal donations of late, contributions of Rs. Ten core or more account for more than half of individual charity and his donations alone account for more than 80 percent of this.
Azim Premji's foundation works directly in education and also supports over 150 other non-profits serving under-privileged and marginalized Indians via multi-year financial grants. His foundation set up at the Azim Premji University to develop professionals in education and it related human development domains, it offers education and degree programs, and conduct research.
His foundation is set up in 2010, it works to improve access to primary education in India, including some of its most disadvantaged parts of Rajasthan, Uttarakhand and Karnataka to improve quality and equity in education. Azim Premji's charitable initiative also help in improving the lives of street children and the disabled. Premji's foundation runs the Azim Premji University in Bangalore, it will also set up funding to other nonprofits.
In the coming years, the foundation will scale up significantly. The team working in education will scale from the current 1,600 people grant-making activities will triple. Azim Premji's Bangalore based university will expand to 5,000 students with over 400 faculty members. It intends to set up another university in northern India.